Bonyuu-chan wa Dashitai 01 (English Sub) | Download
OVA 母乳ちゃんは射したい。#1
Romaji:
Bonyuu-chan wa Dashitai 01
Japanese:
OVA 母乳ちゃんは射したい。#1
Release:
03.03.2023
Censored:
Yes
Subbed:
English
Rating:

10.0

1

Tags:
Tomomi Sakurazawa is the student council president who is good looking and has excellent grades.
She had a secret that she was born with breast milk.
In order to help a school girl who can't stop breastfeeding from her vulgar breasts, let her drink sperm and secrete a large amount of breast milk hormone!
A dreamy breast milk sex activity that squeezes out breast milk with milking sex begins!
Hentai Movie Downloads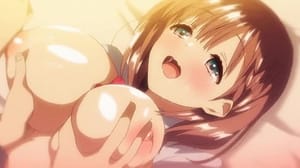 224.07 MB
Related Downloads