I liked the maid at my friends house so much I made her my bitch! | Download
友達の家のメイドがめちゃくちゃ好みだったので、俺のメスにしてやりました モーションコミック版
Romaji:
I liked the maid at my friends house so much I made her my bitch!
Japanese:
友達の家のメイドがめちゃくちゃ好みだったので、俺のメスにしてやりました モーションコミック版
Release:
23.02.2023
Censored:
Yes
Subbed:
No
Rating:

Tags:
"I want to have sex with a beautiful, big-titted girl... I wonder if there are any out there... I cant wait to put my dick inside her...!"

Takeo is an erotic monkey who is immersed in his fantasy by thinking of beautiful women with big breasts every day.
He discovers that "Sharon," a maid who works at his friend "Yukitos" house, is a beautiful woman with big tits that he is very much in love with.
Takeo immediately goes to Yukitos house to make contact with Sharon.
Takeo realizes that Sharon is in love with someone she cant fulfill, and he plans to take advantage of it.
As a result, Takeo takes advantage of Sharons weakness and succeeds in having raw sex with her.
Takeo attacks Sharon again and again with more relentless approaches.
Takeo tries to make her completely his own, Sharon gradually becomes concerned about Takeo.
The pain in her body became uncontrollable...
Hentai Movie Downloads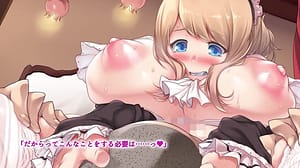 508.06 MB