Roshutsu-kei Mahou Joshi Daisei Christhea 02 (English Sub) | Download
露出系魔法女子大生クリスティア 第二話 感じちゃって魔力増幅! 魔法女子大生のエッチな戦い
Romaji:
Roshutsu-kei Mahou Joshi Daisei Christhea 02
Japanese:
露出系魔法女子大生クリスティア 第二話 感じちゃって魔力増幅! 魔法女子大生のエッチな戦い
Release:
24.02.2023
Censored:
Yes
Subbed:
English
Rating:

Tags:
Toruka Mizumori is a beautiful, lonely college student who began her career as a magical college student, Christia.
However, he learned that it takes feelings of shame and pleasure to accumulate the power and magic to use magic. ......
As a result, Toruka was attacked by enemy monsters every time!
One day they spend all day having sex, the next they play bitch on campus, and the next they publicly lasciviate in the streets!
Toruka's embarrassment accelerates in the midst of a very excited gallery!
Thus, Tohka and Shinwa are steadily defeating their enemies.
He finally corners his last opponent and sets up the fight with great enthusiasm.
Come on, Tohruka, get fucked like you always do!"
They don't know yet the horror of their final enemy. ......
The perverted play with the enemy monster never stops!
Charge your magical energy with shame and pleasure!
I may not be able to untransform from an exposed magical college girl?
Hentai Movie Downloads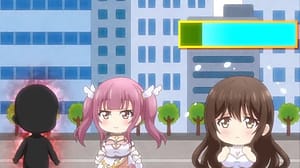 185.74 MB
Related Downloads