The young proprietress of a long-established hot spring inn loves sex to a stupefying degree | Download
老舗温泉旅館の若女将は、呆れるほどセックスが好き。 The Motion Anime
Romaji:
The young proprietress of a long-established hot spring inn loves sex to a stupefying degree
Japanese:
老舗温泉旅館の若女将は、呆れるほどセックスが好き。 The Motion Anime
Release:
10.02.2023
Censored:
Yes
Subbed:
No
Rating:

Tags:
A fine, long-established onsen ryokan nestled deep in the mountains in the middle of nowhere.

The young proprietress [Yuri Aoi], who has a reputation for being beautiful and good-natured, runs the restaurant.
She is a strange woman with a nice smile, and on top of that, she has big tits that you can see even through the top of her kimono.

She works hard every day to make onsen ryokan more exciting.
In order to create a splendid website, we asked a web designer [Akira Soma], who is two years younger than us, to come from Tokyo to update the website regularly and keep it up-to-date.

Today, Soma visited the ryokan for another regular meeting.
But the "meeting" is just the beginning, and the two have a relationship that they keep secret from everyone around them.

Its a bit of a month-long affair, but yes, its an adulterous relationship.
Hentai Movie Downloads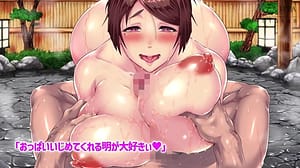 537.26 MB