Imouto wa Gal Kawaii 01 (English Sub) | Download
いもうとはGALかわいい 第1話 属性違いの妹
Romaji:
Imouto wa Gal Kawaii 01
Japanese:
いもうとはGALかわいい 第1話 属性違いの妹
Release:
03.02.2023
Censored:
Yes
Subbed:
English
Rating:

8.3

3

Tags:
Shohei Shindo has a sister-in-law after his father remarries.
The sister is Rino Mizusawa.
She was a GAL herself, with blond hair, piercings and a miniskirt.
Shohei, with his otaku hobby and Rino who speaks GAL, were supposed to have no contact with each other for the rest of their lives, but they ended up living under one roof as a family.
Rino is not bothered when Shohei sees her dressed only in a bath towel and treats her friendly because they are siblings.
Shohei, who thought his sister was shy or spoiled, found it difficult to live with GAL.
However, Rino turns out to have the same otaku interests as Shohei, and communication begins to go well.
Then one day, he suddenly finds himself alone with Rino in the bathroom.
The sister's body looks attractive, partly because of the close proximity in the closed room.
Shohei's own lips were placed on his sister's lips as if he was being sucked into her.
Hentai Movie Downloads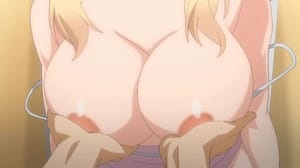 55.06 MB
Related Downloads