Otogibanashi no Onigokko 01 (English Sub) | Download
おとぎばなしの鬼ごっこ 第一話 赤ずきんとケダモノたち
Romaji:
Otogibanashi no Onigokko 01
Japanese:
おとぎばなしの鬼ごっこ 第一話 赤ずきんとケダモノたち
Release:
27.01.2023
Censored:
Yes
Subbed:
English
Rating:

8.6

14

Tags:
It is a story we all know.
Blanchette, a pretty girl with a red cape, goes to the forest to visit her sick grandmother.
However, there was a rumor that there was a ferocious wolf in the forest.
"You're a wolf, aren't you?"
The wolf that appeared before her was truly an "animal".
Rubbing the pure girl with a meat stick turns her innocent body into a female.
The girl's nightmares never end.
Hounded by attacking tentacles and mad hunters, she soon learns the taste of pleasure.
This is a story we all know.
But only you know how it ends...
When she plays with her big tits, which do not match her petite frame, her lewd face peeks out from under her red cape.
You've grown into a complete bitch.
Hentai Movie Downloads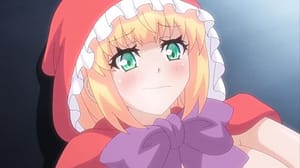 97.03 MB
Related Downloads