Boku ni Sexfriend ga Dekita Riyuu 05 (English Sub) | Download
僕にセフレが出来た理由 #5
Romaji:
Boku ni Sexfriend ga Dekita Riyuu 05
Japanese:
僕にセフレが出来た理由 #5
Release:
03.02.2023
Censored:
Yes
Subbed:
English
Rating:

9.3

3

Tags:
Intense harem play with two big-breasted schoolgirls!
Three men and women with exploding sexual desires are having endless sex!
The two females are in heat all the time, and they finally want the main character for his raw cock, even at his part-time job!
Hentai Movie Downloads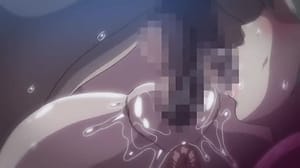 186.66 MB
More Related
Related Downloads