Mesudachi The Animation 02 (English Sub) | Download
メスダチ The Animation 千紗編
Romaji:
Mesudachi The Animation 02
Japanese:
メスダチ The Animation 千紗編
Release:
27.01.2023
Censored:
Yes
Subbed:
English
Rating:

Tags:
Chisa Kambara is the daughter of a local Shinto priest and a childhood friend who is also a member of the library committee.
I was seen copulating with Satsuki, I was kidnapped and imprisoned by a jealous Chisa...?
Subdue your yandere-turned-mesdude with your dick!
Hentai Movie Downloads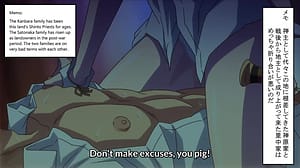 191.57 MB
Related Downloads