Isekai TS Tensei no Cheat! Ordering quests is tough because there are so many ecchi things to do | Download
異世界TS転生チートなし!? ~受注クエストはえっちなものが多くて大変です~ The Motion Anime
Romaji:
Isekai TS Tensei no Cheat! Ordering quests is tough because there are so many ecchi things to do
Japanese:
異世界TS転生チートなし!? ~受注クエストはえっちなものが多くて大変です~ The Motion Anime
Release:
28.01.2022
Censored:
Yes
Subbed:
No
Rating:

10.0

2

Tags:
One day, I die by mistake of the goddess.
But as an apology, I was able to reincarnate into another world.

When I came to my senses - I was reborn as an elf tribe.
But for some reason, "Oh, I'm a girl!"
But we have to live in this world from now on...

I decided to go to the Adventurer's Guild and look for quests, but they were all difficult for my body.
(She can do a little magic, but her power is below average.)
(I wonder if there are any other quests besides this board)
So I asked the receptionist at the guild, who told me to go to...
If it's a woman like you, I can mediate something like this...
And for the quest presented by the Adventurers Guild...
Hentai Movie Downloads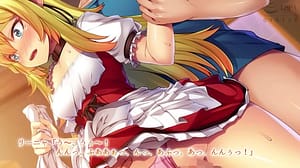 579.35 MB