A girl who gets her nipples tortured by her beloved teacher | Download
愛しの先生に乳首責めされちゃう女の子 モーションコミック版
Romaji:
A girl who gets her nipples tortured by her beloved teacher
Japanese:
愛しの先生に乳首責めされちゃう女の子 モーションコミック版
Release:
01.12.2022
Censored:
Yes
Subbed:
No
Rating:

10.0

1

Tags:
The girl loves her homeroom teacher.
She is a nymphomaniac who wants to make out with her teacher any time any day.
At day she is not taken seriously by the unfriendly and unsympathetic teachers.
But after school - the tables are turned!

Always getting plenty of nipple torture from her loving teacher!
In school uniforms, through school swimsuits, in the classroom, at the beach, on crowded trains!
Stroking, kneading, playing, nipple torture with motion comics!

Her favorite teacher plays with her sensitive nipples, making her face and pussy hard and tender!
Don't miss the difference in physique between the muscular teacher and the toned girl!
Hentai Movie Downloads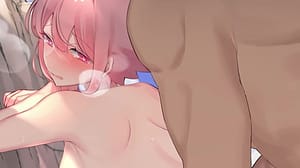 291.11 MB