If only one girl with a flirtatious personality enrolled in a former boys school that became co-ed | Download
共学になった元男子校にチョロい性格の女の子がたった一人だけ入学したら・・・ The Motion Anime -後編-
Romaji:
If only one girl with a flirtatious personality enrolled in a former boys school that became co-ed
Japanese:
共学になった元男子校にチョロい性格の女の子がたった一人だけ入学したら・・・ The Motion Anime -後編-
Release:
02.12.2022
Censored:
Yes
Subbed:
No
Rating:

7.0

1

Tags:
This is a former boys' school with an escalator system.

Thanks to the coeducation this year, we've got all the girls we've been longing for coming in!
What kind of kids would they have, how many would come in, every boy in the school was dreaming and hoping!

However, this is the first year of co-ed school, only one girl has enrolled...!

What's the point of having one girl come in...
This is no different than before...
They thought they were finally going to get out of their menial lives, but they were so depressed...

But, but!
That one girl is cool as hell, but she's got a really cute face!
She's got tits so big they'd make her blouse too tight!
Big ass that make skirts very short!
And there's a bold view of her thick thighs!
And on top of that, there's something about her that makes her vulnerable to pushback!
She was the most beautiful girl who packed such man's desire!

For them, former boys school students who are not immune to girls.
She's such an erotic being that I almost ejaculate just looking at her!
And there's no way that a teenage boy with a full-blown sexual appetite can resist that...!

All the lust you've ever had for a girl is now directed at one girl...!
Hentai Movie Downloads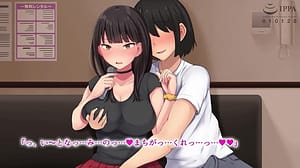 323.53 MB