Ayaka Konno 35 is my mothers best friend | Download
今野絢香(35)は母の親友 The Motion Anime
Romaji:
Ayaka Konno 35 is my mothers best friend
Japanese:
今野絢香(35)は母の親友 The Motion Anime
Release:
23.12.2022
Censored:
Yes
Subbed:
No
Rating:

10.0

1

Tags:
This is the story of Ayaka Konno (35), a married woman, who has sex with her best friend's son.

Ayaka comes to see his mother, Aoi, but...
She is suddenly swapped with his mother who has to go to work, leaving her alone with her son Satoshi.
Then, due to Tomo's confession, Ayaka accepts Tomo's feelings and body.
Hentai Movie Downloads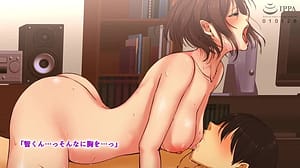 435.23 MB