Mako-chan Kaihatsu Nikki 04 (English Sub) | Download
まこちゃん開発日記 #4
Romaji:
Mako-chan Kaihatsu Nikki 04
Japanese:
まこちゃん開発日記 #4
Release:
01.01.2023
Censored:
Yes
Subbed:
English
Rating:

Tags:
Unsatisfied with her first sex with her boyfriend, Makoto can't resist her brother-in-law's cock and begs for raw penetration.
She's penetrated by her brother-in-law's raw cock deep inside her and as she climaxes repeatedly with a look of ecstasy on her face, to her surprise her boyfriend returns!
With her boyfriend just across the door about to find out about her relationship with her brother-in-law, Makoto experiences the biggest climax of her life!
Hentai Movie Downloads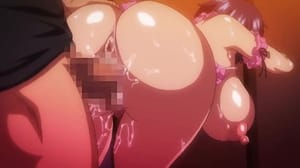 187.89 MB
Related Downloads