A defenseless boyish girl is cuckold with a huge cock | Download
無防備ボーイッシュ女子は巨チンで寝取られる モーションコミック版
Romaji:
A defenseless boyish girl is cuckold with a huge cock
Japanese:
無防備ボーイッシュ女子は巨チンで寝取られる モーションコミック版
Release:
06.10.2022
Censored:
Yes
Subbed:
No
Rating:

10.0

2

Tags:
Izumo Kaoru is a boyish girl who starts dating her childhood friend Hiroshi after graduation.

She fell asleep at a drinking party at the university and was taken by a senior student, Yamagishi, who was sitting next to her.
She is taken back to a hotel in the name of caring for her.

She had a relationship with an older guy and he turned her into a sex friend.
She even get called out on dates...

She was not satisfied with the sex with her boyfriend as she was being held by her senior.
Finally, she calls his senpai out herself...?
Hentai Movie Downloads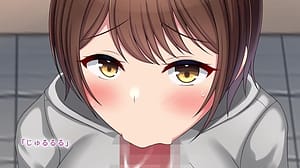 339.27 MB