Isekai Kita node Sukebe Skill de Zenryoku Ouka Shiyou to Omou The Animation 01 (English Sub) | Download
異世界来たのでスケベスキルで全力謳歌しようと思う THE ANIMATION 第1巻
Romaji:
Isekai Kita node Sukebe Skill de Zenryoku Ouka Shiyou to Omou The Animation 01
Japanese:
異世界来たのでスケベスキルで全力謳歌しようと思う THE ANIMATION 第1巻
Release:
27.12.2022
Censored:
Yes
Subbed:
English
Rating:

10.0

1

Tags:
"First shot"
Tatsuo has died without ever having used his dick in a real sex scene, all he wants to do is to build a harem with his dick and make all the women squeal with excitement!
Tatsuo, the hero who asked the goddess to give him a fresh cum and strengthened his dick with his cheat skills, decides to give her a "omotenashi" for starters...!

"Second shot"
The next target for the goddess is a saintly woman who will serve the world!
The hero's transformable penis teaches the mystery of life to the ignorant whip saintly woman with zero sexual knowledge to the maximum pleasure.
Hentai Movie Downloads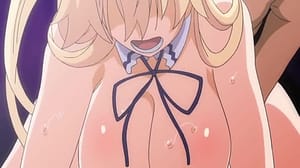 102.87 MB
Related Downloads