Isekai Kita node Sukebe Skill de Zenryoku Ouka Shiyou to Omou The Animation 02 (English Sub) | Download
異世界来たのでスケベスキルで全力謳歌しようと思う THE ANIMATION 第2巻
Romaji:
Isekai Kita node Sukebe Skill de Zenryoku Ouka Shiyou to Omou The Animation 02
Japanese:
異世界来たのでスケベスキルで全力謳歌しようと思う THE ANIMATION 第2巻
Release:
27.12.2022
Censored:
Yes
Subbed:
English
Rating:

10.0

1

Tags:
"Three shots"
When you've fucked a goddess and a saint - the next target is, yes, only an elf!
The elf who came out of the ward unusually, captured it immediately with the Ruyi Rod Penis!
With the infinite penis that exceeds the forbidden book, the elf is also transformed into an eroph!

"Four shots"
The lewd shadow that creeps in front of the hero with the strongest penis...its name is Sakkyun the Succubus.
The brave man who is put out by the feeling of the great technique of Sakkyun and the changeable great instrument!
Can the brave man who is trapped in a dream safely escape from the sexual lasciviousness of the dream?
Hentai Movie Downloads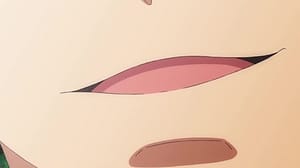 119.18 MB
Related Downloads