Roshutsu-kei Mahou Joshi Daisei Christhea 01 (English Sub) | Download
露出系魔法女子大生クリスティア 第一話 変身魔法は公開露出! 魔法女子大生クリスティア爆誕!!
Romaji:
Roshutsu-kei Mahou Joshi Daisei Christhea 01
Japanese:
露出系魔法女子大生クリスティア 第一話 変身魔法は公開露出! 魔法女子大生クリスティア爆誕!!
Release:
23.12.2022
Censored:
Yes
Subbed:
English
Rating:

Tags:
Mizumori Tohka is a college student at a university in Tokyo.
She has a model-like figure and good looks that makes everyone look at her, but she is a hardcore loner who is not good at socializing with others.
Then a local childhood friend, Shinoha appears in front of her.
How Shinoha had become a magical girl.
And then she recruits Tohka to be a magical girl.
But Tohka immediately refused.
"Because I'm a college student ......!"
Despite her refusal, Tohka reluctantly accepts to become a "Magic College Student" after being pushed aside by Shinoha.
During her transformation, she is exposed in nude and when she goes out the town, she is called a lascivious woman and to top it all off, she is attacked by enemy monsters.
Which way is tomorrow for the new magical college girl, Kristia?
Magic girls are so old!
She's got a sexy sexy body and she's a magical college girl now!
Hentai Movie Downloads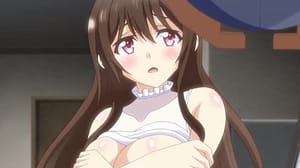 86.82 MB
Related Downloads