Mama Katsu Midareru Mama-tachi no Himitsu 01 (English Sub) | Download
ママ喝っ ~熟れ羞じらうゴゴママ~
Romaji:
Mama Katsu Midareru Mama-tachi no Himitsu 01
Japanese:
ママ喝っ ~熟れ羞じらうゴゴママ~
Release:
23.12.2022
Censored:
Yes
Subbed:
English
Rating:

10.0

2

Tags:
"Oh, welcome. Long time not seen."
It was her brother Yoshiya who went to her house to celebrate the housewarming of newlywed Kyoko.
While his brother-in-law, who left for a business trip soon after settling down, was not there, he hid his intention of making his sister his own bitch...
"Good looks, good impressions, yeah, I like it, I'm getting a room here today."
Kyoko's friend Momoka, who actively pursues him as a mother, is aggressively approaching him.
In front of the hotel where we met.
A little play with fire in a little leisure time.
It was Momoka who was snacking with such a feeling, but...
"Okay. I'll tell Kyoko-san... so, huh? Please, more..."
Hotel in the afternoon.
Momoka who can't afford it anymore and turns into a female who will do her best to get fucked...
and...
Hentai Movie Downloads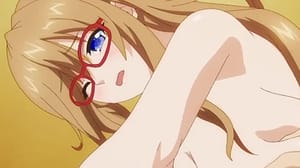 110.76 MB
Related Downloads