A story about using my sister-in-laws body without permission because my wife got pregnant | Download
妻が妊娠したので同居中の義妹の肉体を勝手に使った話 モーションコミック版
Romaji:
A story about using my sister-in-laws body without permission because my wife got pregnant
Japanese:
妻が妊娠したので同居中の義妹の肉体を勝手に使った話 モーションコミック版
Release:
07.07.2022
Censored:
Yes
Subbed:
No
Rating:

Tags:
My wife is pregnant and I can't have sex with her, what should I do with my sexual appetite... Well, my sister-in-law has an erotic body and she won't refuse, so let's fuck her all we want!

Karin, a female college student sister-in-law who lives with her and doesn't react even when he pokes his dick at her.
Silent, expressionless, unresponsive Karin

She don't mind if I try to insert it
In the living room, in the bedroom, outdoors (in the park), at a love hotel
Rolling up spear-rolling out!

Please don't let my wife find out...!
Hentai Movie Downloads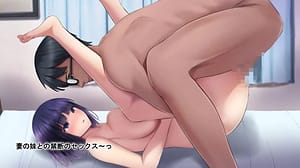 241.03 MB