The day I made a cheeky busty JK sister who was disrespecting me into a raw masturbator | Download
俺をナメてる生意気巨乳J●妹をナマオナホにした日 モーションコミック版
Romaji:
The day I made a cheeky busty JK sister who was disrespecting me into a raw masturbator
Japanese:
俺をナメてる生意気巨乳J●妹をナマオナホにした日 モーションコミック版
Release:
09.06.2022
Censored:
Yes
Subbed:
No
Rating:

Tags:
It's always fun, it's masturbation, it's a gentleman's game.
And now you've interrupted me, my sweet, loathsome sister!

It's a little big boobs and a cute face, so I'm getting carried away,
Even though she is a virgin, she is a virgin...

No more!
I will put all my knowledge into it and train her!
Hentai Movie Downloads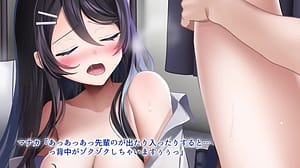 335.86 MB