The Girl who Joined the Company Mid-career was my Favorite Ex-AV Actress The Motion Anime | Download
中途入社してきた子が俺の好きな元AV女優だった The Motion Anime
Romaji:
The Girl who Joined the Company Mid-career was my Favorite Ex-AV Actress The Motion Anime
Japanese:
中途入社してきた子が俺の好きな元AV女優だった The Motion Anime
Release:
01.10.2021
Censored:
Yes
Subbed:
No
Rating:

Tags:
If the AV actress you liked joins the company as a junior ───

Of course I want to fuck her.
But that is not possible.
I mean, he wouldnt have left a trace that would identify him and theres no way to know.

But shes my favorite AV actress Ive seen more than my parents faces...
If its not me, youll miss it...
One day, the child who joined the company midway was exactly his favorite AV actress.
Hentai Movie Downloads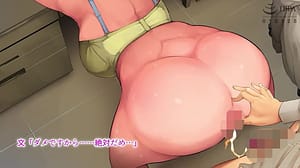 332.24 MB