Promise She reunited after a long time and has a face I dont know The Motion Anime | Download
約束-久々に再会した彼女はもう…僕の知らない顔を持っている The Motion Anime
Romaji:
Promise She reunited after a long time and has a face I dont know The Motion Anime
Japanese:
約束-久々に再会した彼女はもう…僕の知らない顔を持っている The Motion Anime
Release:
24.12.2021
Censored:
Yes
Subbed:
No
Rating:

10.0

1

Tags:
Haruka and Keita dated when they were students.
Since there is a one-year age difference, Haruka will be the first to go to a university in Tokyo.

When she parted, she promised to go to the same university, so
Keita also studied hard,and from this year onwards he will be attending the same university as Haruka.
However, during the year that Keita didnt know, Haruka was changed by Takemura, a senior in the circle.

Unaware of this, Keita rejoices at the reunion, but...
Hentai Movie Downloads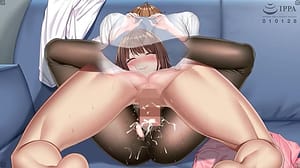 436.94 MB