I Disciplined my Cheeky Sister on Behalf of my Parents! | Download
生意気な妹を親に代わって躾け(催淫)してやった! The Motion Anime
Romaji:
I Disciplined my Cheeky Sister on Behalf of my Parents!
Japanese:
生意気な妹を親に代わって躾け(催淫)してやった! The Motion Anime
Release:
27.05.2022
Censored:
Yes
Subbed:
No
Rating:

Tags:
The main character gets angry at his impertinent sister after obtaining an aphrodisiac app that only works on virgins and decides to take revenge...
I was going to play a prank, but the main character's tag is off to his sister who doesn't reflect.
And the counterattack of disciplining by her brother begins.
Hentai Movie Downloads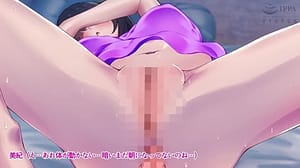 192.19 MB