Boku ni Sexfriend ga Dekita Riyuu 03 (English Sub) | Download
僕にセフレが出来た理由 #3
Romaji:
Boku ni Sexfriend ga Dekita Riyuu 03
Japanese:
僕にセフレが出来た理由 #3
Release:
02.12.2022
Censored:
Yes
Subbed:
English
Rating:

10.0

2

Tags:
Saki an aggressive blonde gal and Koharu a timid bombshell bobber, are two big-breasted schoolgirls who have come to visit the room of a part-time worker at a coffee shop.
Saki who is curious about the body of the opposite sex, seduces the main character and they start having sex in front of Koharu's eyes.
From that day on, Koharu who is too timid to say she wants to have sex herself, begins a strange relationship with the two of them as they stare at each other having sex.
Hentai Movie Downloads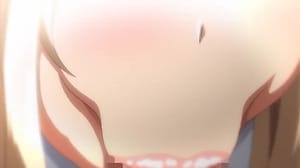 157.47 MB
More Related
Related Downloads