Boku ni Sexfriend ga Dekita Riyuu 04 (English Sub) | Download
僕にセフレが出来た理由 #4
Romaji:
Boku ni Sexfriend ga Dekita Riyuu 04
Japanese:
僕にセフレが出来た理由 #4
Release:
02.12.2022
Censored:
Yes
Subbed:
English
Rating:

10.0

1

Tags:
The timid Koharu watches without saying a word the sex of the blonde gal Saki at home every day.
The strange relationship between a college student and two big-breasted schoolgirls continues.
One day, Saki begs him for a live penetration and he ends up cumming inside her!
Koharu who usually just stares at the sex, sucks a freshly seeded cock into her mouth as if her reason has flown out the window...
Hentai Movie Downloads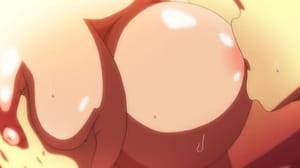 187.45 MB
More Related
Related Downloads