Succubus Yondara Haha ga Kita! 02 (English Sub) | Download
サキュバス喚んだら義母が来た!? #2
Romaji:
Succubus Yondara Haha ga Kita! 02
Japanese:
サキュバス喚んだら義母が来た!? #2
Release:
04.11.2022
Censored:
Yes
Subbed:
English
Rating:

10.0

11

Tags:
Since the day he summoned the Succubus in the ritual, Erilyn had been showing up everywhere even when he didn't call her.
She comes out from under the desk while studying and plays tutor and has sex under the blue sky at the swimming pool.
One day, Takashi finds a hickey on his mother-in-law, Eri...
Hentai Movie Downloads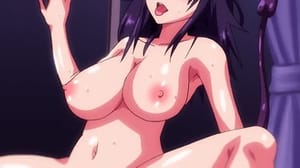 187.13 MB
Related Downloads