Succubus Yondara Haha ga Kita! 01 (English Sub) | Download
サキュバス喚んだら義母が来た!? #1
Romaji:
Succubus Yondara Haha ga Kita! 01
Japanese:
サキュバス喚んだら義母が来た!? #1
Release:
04.11.2022
Censored:
Yes
Subbed:
English
Rating:

9.5

8

Tags:
Takashi, who is in puberty and has a high sex drive, believes the information on the internet and endures 72 days of masturbation prohibition, and summons a succubus with a secret spell.
But the Succubus that appears in the flash of light is somehow a duplicate of his mother-in-law!
Eri (Succubus name: Erilyn), an expert succubus summoned to have sex with her son-in-law, is at a loss, but she can't resist the temptation of his well-grown muscles and exquisite bodily fluids and allows herself to lose his virginity in a succubus pussy...
Hentai Movie Downloads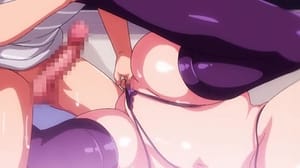 177.36 MB
Related Downloads