Delivery Chiko wo Tanomitai Onee-san 01 (English Sub) | Download
デリバリーち〇こを頼みたい お姉さん
Romaji:
Delivery Chiko wo Tanomitai Onee-san 01
Japanese:
デリバリーち〇こを頼みたい お姉さん
Release:
30.09.2022
Censored:
Yes
Subbed:
English
Rating:

10.0

3

Tags:
"Why don't you get horny, and we'll find a dick nearby?"
She indulges in masturbation at home, but she can't help feeling horny...
When she accesses the trendy "delivery pussy" page, she finds a dick she's attracted to and goes to the order page...!
As you're ready and waiting, the fateful intercom rings...?
The delivery man politely explains the delivery process to the lady, who is a mixture of happy and embarrassed, even though she chose the doorstep pickup option.
She changes her position from normal to back and the deliveryman responds to her dirty request, she covers him up and puts herself in a cowgirl position!
The deliveryman is ready for his sister, who can't stop getting excited, he's going to fuck her entrance until it's empty!
Hentai Movie Downloads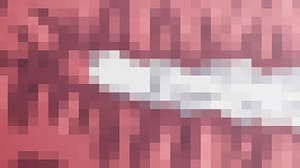 186.18 MB