Boku ni Sexfriend ga Dekita Riyuu 01 (English Sub) | Download
僕にセフレが出来た理由 #1
Romaji:
Boku ni Sexfriend ga Dekita Riyuu 01
Japanese:
僕にセフレが出来た理由 #1
Release:
07.10.2022
Censored:
Yes
Subbed:
English
Rating:

8.7

6

Tags:
A virgin boy who can't help but be worried about his neighbor's married woman, Hitomi, has been repeating masturbation thinking about Hitomi.
From such an incident with such a married woman and a boy, what a sex friend relationship...!?
The boy's libido goes beyond the limit and explodes for the first time sex with the erotic married woman's plump body that far exceeds the delusion of a virgin!
Hentai Movie Downloads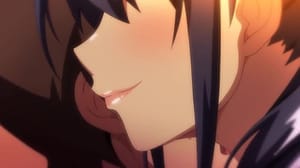 147.34 MB
More Related
Related Downloads