Sleepless A Midsummer Nights Dream - The Animation 02 (English Sub) | Download
SLEEPLESS ~A Midsummer Night's Dream~ The Animation 下巻
Romaji:
Sleepless A Midsummer Nights Dream - The Animation 02
Japanese:
SLEEPLESS ~A Midsummer Night's Dream~ The Animation 下巻
Release:
30.09.2022
Censored:
Yes
Subbed:
English
Rating:

Tags:
The Black Rose House is a Western-style house that stands quietly deep in the mountains.
Takamiya is hired as a live-in tutor and spends his days lusting after the beautiful women who live there.
Mistress Marie and Mariya's mother, as well as their maid Aira, join in and Takamiya continues to be devoured without a moment's rest.
What awaits him after he becomes a prisoner of pleasure is either a rosy future or a nightmarish reality...
Hentai Movie Downloads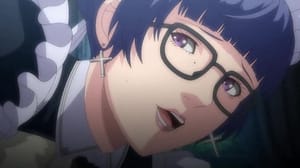 144.67 MB
Related Downloads