JK Genkai Koubi Goui Sounyuu de Bachibachi Niku Anaka 02 (English Sub) | Download
J〇限界交尾 ~合意挿入でバチバチ肉穴化~ 第2話 チチのチ晴れ
Romaji:
JK Genkai Koubi Goui Sounyuu de Bachibachi Niku Anaka 02
Japanese:
J〇限界交尾 ~合意挿入でバチバチ肉穴化~ 第2話 チチのチ晴れ
Release:
09.09.2022
Censored:
Yes
Subbed:
English
Rating:

10.0

1

Tags:
"Chi Chi's sunny day."
Takumi was troubled by the fact that his childhood friend, Maki, would attach herself to him in any way and press her breasts against him.
They are often teased because they look like lovers from the side.
Maki is happy, but Takumi immediately denies it.
Maki's act is revenge, in the past Takumi used to tease Maki for having small breasts.
But Maki's dairy products have made her look different by continuing to take dairy products.
He says that enjoying the reaction with excessive skinship of pressing the chest is an old mean thing to do.
Maki is hurt to hear it.
Takumi, feeling sorry for his outburst, buys Maki's favorite milk and bread.
Energized, Maki begins to provoke Takumi by posing to emphasize her breasts.
Takumi was not taking it well, but Maki showed him a carton of milk between her cleavage.
Hentai Movie Downloads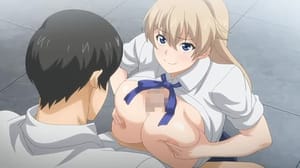 57.9 MB
Related Downloads