Usamimi Bouken-tan -Sekuhara Shinagara Sekai o Sukue 04 (English Sub) | Download
うさみみボウケンタン~セクハラしながら世界を救え~ 第四話 最終決戦!勇者と精霊は結ばれ、想いは受け継がれる
Romaji:
Usamimi Bouken-tan -Sekuhara Shinagara Sekai o Sukue 04
Japanese:
うさみみボウケンタン~セクハラしながら世界を救え~ 第四話 最終決戦!勇者と精霊は結ばれ、想いは受け継がれる
Release:
25.03.2022
Censored:
Yes
Subbed:
English
Rating:

9.4

26

Tags:
The hero and the spirit Unasaka learn the truth of the world and know their true roles.
Seeing the king won't change the death of a brave man.
In the face of a future of despair, he imagines what might have been.
Iroha: "Now you're mine ... and I'm going to take care of you from now on... It's Darling"
If I had lost to Iroha then, would I have a sweet life with her?
Did you spend your days with her, who was just telling you how much she loved you?
If I had lost to Grabra then, I wonder if I would have ever gotten to know her better.
You spent a lot of time just being spoiled by her kindness.
But it didn't.
Unasaka is next to him and the two exchange feelings and strengthen their bond.
She made a vow of eternity.
... Soon, the journey will be over.
Declaration of "marriage" from "lover" before the final battle!
I've been having continuous Nakadashi H with my horny girlfriend...
Do you have any energy left for tomorrow's climax?
Hentai Movie Downloads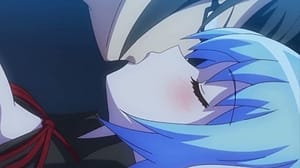 86.65 MB
Related Downloads