Garden Takamine-ke no Nirinka - The Animation 01 (English Sub) | Download
Garden~高嶺家の二輪花~ THE ANIMATION
Romaji:
Garden Takamine-ke no Nirinka - The Animation 01
Japanese:
Garden~高嶺家の二輪花~ THE ANIMATION
Release:
25.02.2022
Censored:
Yes
Subbed:
English
Rating:

8.9

17

Tags:
Ayame and Sayuri are reputed to be beautiful sisters.
One day, their mothers go on an extended business trip and a joint sexual life begins under one roof with the two of them.
"I want to make these beautiful sisters my sex slaves (pets)..."
It was only a matter of time before such a desire arose...
Sooner or later, the flower of the highest peak will fall to the height of lust!
Hentai Movie Downloads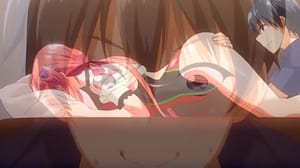 147.24 MB